Want To Read The Most Gripping Bestseller of 2019 from
the Acclaimed Author of

Marching Powder

?
Rusty Young's

Colombiano

is both a blockbuster thriller and an electrifying coming-of-age story.
It's an epic tale of rural villages held to ransom, of jungle drug labs, cocaine supermarkets, witch doctors and buried millions. A story of innocent teenage love, barbaric torture and meticulously planned revenge.

Gripping, poignant and darkly comic, Colombiano is the remarkable story of a boy whose moral descent becomes a metaphor for the corruption of an entire nation.
What people are saying about

Colombiano...
Wow, what a novel! Colombiano is a dazzling, intricately woven revenge tale that takes you deep into Colombia's civil war and its devastating effects. The rich emotion at the heart of this story will cling to you long after the book ends – KAREN
A jaw-dropping account of child soldiers and drug wars in Colombia. Young has done the research as he worked secretly for the US government in Colombia, so he's fictionalized all sorts of people and situations in the most compelling way. An unputdownable read that will keep you on the edge of your seat – EMMA
Thrilling, deeply moving and – surprisingly given its subject material – funny, Young's debut novel Colombiano stands head and shoulders above the pack – JOSHUA
The lines between fact and fiction are blurred in this one-of-a-kind novel by bestselling author Rusty Young. . . I loved the way Young wrote something some 'adult' from a teenager's perspective – EMILY
A fantastic novel of revenge, betrayal and suspense... brilliantly bridges the gaps between Crime, True Crime and Suspense
"

Colombiano

is the perfect holiday read, at times unbearably raw and shocking, but also thrilling, fast-paced and well-researched.

As the millions of fans of Marching Powder already know, Rusty tells a bloody good story....This is the book his fans have been waiting for .

"
– JOHN PURCELL
HEAD OF MARKETING AND CHIEF BUYER, BOOKTOPIA
# 1 Bestseller in Australia
A roller-coaster ride of a plot that will keep you guessing until the end
Well-drawn, complex characters you can really empathise with
A great gift for men and women of all ages
10% of Rusty's royalties are donated to the Colombian Children's Foundation to help kids who've been traumatised by war
There is one word to describe Colombiano – EPIC! This books is intense, heart-stopping, confronting and absorbing – COREENA
It's the kind of story that will open your eyes to an entirely new kind of life you never understood on such a personal level. The kind of book you didn't realise you'd enjoy until you picked it up – BENJAMIN
A tense novel that pummeled through plot points and twists like there was no tomorrow – NICOLE
This exciting and heartbreaking journey is a must for all fans of Shantaram – KALE
Colombiano is an intense novel made more so by the knowledge that it is heavily based on fact. I couldn't turn away – ALEX
Colombiano is fast-paced, unpredictable and utterly shocking in its detail. Young has blended his past experience, interviews and expertise to bring this story to life – I couldn't put it down! – PETA
"A book that should be read slowly to truly take in all the detail, but you won't be able to help speeding through – ALISON
"With 10% of Young's royalties going to charities that help the child soldiers he wrote about, why would you buy anything else? – ZOE
This fact-meets-fiction novel is the riveting account of Pedro, a fifteen-year-old boy who flees his hometown after his father is murdered in front of him by Guerrilla soldiers. Pedro joins an opposing paramilitary group with his best friend, Palillo, vowing to return one day and get justice against his father's killers.
​
We meet the friends Pedro makes during the harsh paramilitary training course, watch the risks he takes to save them, and marvel at the bonds that form between these kids under the most difficult circumstances.
Ultimately, Pedro's desire to avenge his father's murder brings him into conflict with his girlfriend, Camila, his mother, and even Palillo, all of whom urge him to give up his obsession before it's too late.
As Pedro's star rises within his brutal organisation he must decide how far he is willing to go. Can he stop himself before he becomes just as ruthless as the men he is hunting? Or will his quest for justice cost him all he loves?
Read More About Bestselling Author Rusty Young...
Rusty Young is the author of the international bestseller Marching Powder, the story of a British drug-smuggler who was incarcerated in Bolivia's notorious San Pedro prison.
​
After his four-month voluntary stay in San Pedro, Rusty lived in Colombia for eight years. For four of those years he secretly worked for the US government in counter-terrorism. At the time, Colombia suffered he highest rate of kidnapping in the world (on average nine people per day). As a manager of the Anti-Kidnapping Program, Rusty lived part-time on a military base, drove a Level III armoured vehicle, communicated with colleagues via encrypted radio and changed houses a dozen times.
​
Through police and army contacts, Rusty was able to interview special forces soldiers, including snipers and undercover intelligence agents, about their work. He also interviewed former hostages, their families and a broad cross-section of people from communities affected by violence, including priests, teachers and rural farmers displaced from their homes.
​
By far the most heart-wrenching stories he heard came from child soldiers recruited by the two main terrorist organisations - the FARC and Autodefensas. At the peak of the war, an estimated 11,000 to 14,000 children were involved in the conflict, a third of whom were girls. The former soldiers, some as young as eight when they joined, described in detail their reasons for enlisting, their hatred of the enemy, their gruelling military training, their political indoctrination and their horrific experiences in battle. Once Rusty had earned their trust, they also opened up to him about gruesome tortures they were forced to witness or participate in.
​
Since 2011, Rusty's house in Colombia has been the headquarters for a foundation that helps rehabilitate and resocialise former child soldiers. Ten per cent of his royalties from Colombiano will go to assisting Colombian children affected by violence.
Colombiano

is also available from the following great booksellers and many others: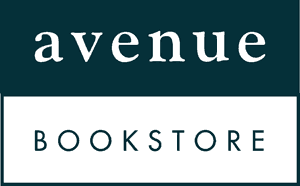 Help kids like Pedro and his friends...
In 2011, Rusty co-founded an Australian-based charity, the Colombian Children's Foundation, to help child soldiers like those he wrote about.
'After escaping or being released from these vicious armed groups, the kids are extremely traumatised,' he says. 'Often they've seen loved ones killed in front of them. They've had to participate in battles and been forced to kill people or carry out torture. The psychological scars can take years to heal.'
The CCF aims to reduce the participation of children in Colombian armed conflicts and enable former child soliders to reintegrate into the community, receive treatment for the trauma they've suffered and ultimately lead balanced and productive lives.
To learn more about the Colombian Children's Foundation or to make a donation click here
​